If you are looking for an alternative to AliExpress with fast shipping option at cheap price, then you are at the right place.
E-commerce in 2020 is growing like never before as more  and more people are preferring to buy online than shopping at physical outlets because of the pandemic.  There's never been a good time for dropshipping than now in business point of view.
Due to the recent trade war between USA and China logistics companies are experiencing tough times in matching the customer expectation. Due to the pandemic Epackets delivery on aliexpress is experiencing huge delays and has become tough for dropshippers to use epackets option for delivery. AliExpress Standard Shipping is another alternatives but that too is taking 40-60 days for delivery. The rising shipping price is also a concern among dropshippers. 
Below we have listed top 5 AliExpress Alternative which offers fast shipping options to USA.
1. Dropshipping with UDroppy
Udroppy is a great AliExpress Alternative specially for those who find it tough to find reliable and trustworthy suppliers. 
Udroppy Shopify App Link:
Udroppy do not have a Shopify App. You need to sign up and integrate your store from Udroppy website here. The process is simple and quick.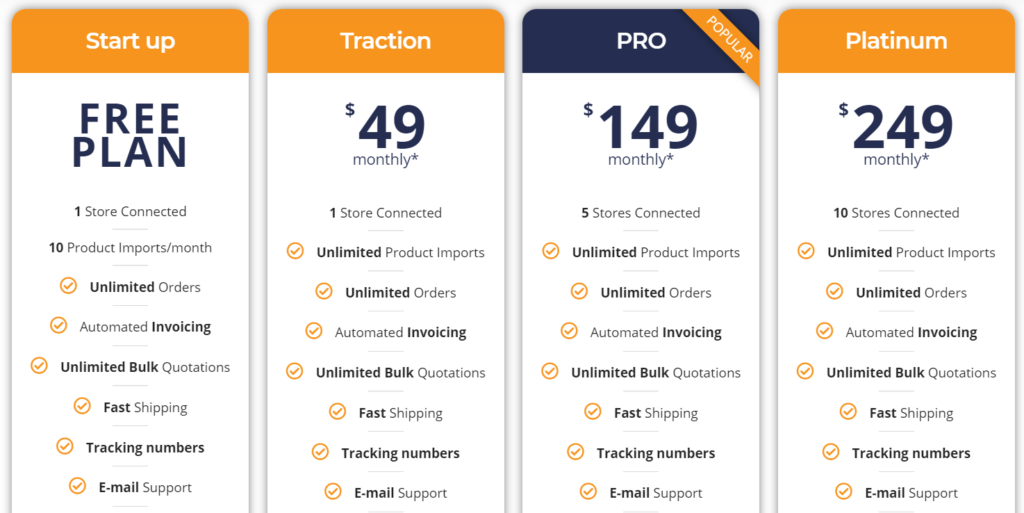 You can test Udroppy service for yourself by choosing their FREE Plan which allows you to import 10 products per month and unlimited orders.
✔️ Shipping available to over 190+ countries.
✔️ Product Description Available for all products. This saves you a lot of time.
✔️ COD (Cash On Delivery) option available for pro users.
✔️ Easy order management
❌ Some products cost way more than in AliExpress.
2. Dropshipping with Eprolo
Eprolo is a FREE product sourcing and fulfilling platform just like oberlo. Eprolo stocks products in its own warehouse and also has its own shipping channel which provides 5-8 days shipping facility to US.
EPROLO is a FREE app which allows you to import upto 500 products no charges.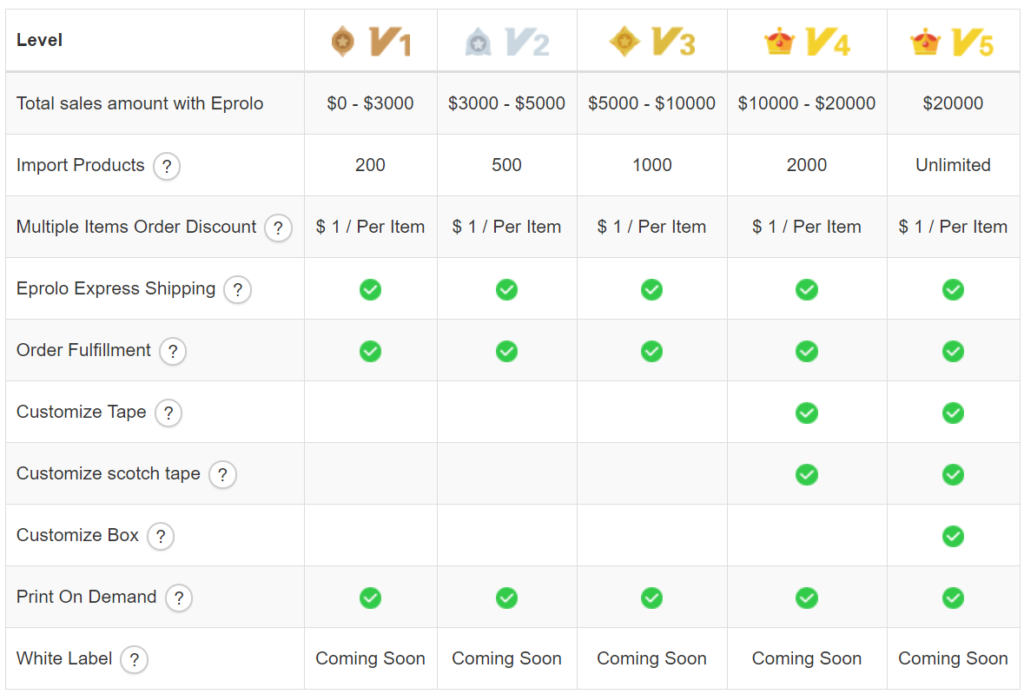 EPROLO has a strong customer support team. Once you signup, you will be assigned a support agent who will help you with any query. The plan features depends on the sales volume. If your sales volume is above $20000 per month than you will be eligible for custom branded box facility, custom tape, etc with no extra cost.
✔️ Have its own inventory with huge collection of products across all niches.
✔️ Can also import AliExpress products to your store.
✔️ Discounts applicable on all multiple item order.
✔️ Fast US Shipping with average delivery time of 6-12 days.
✔️ All packages are shipped from Eprolo warehouse in China.
✔️ Eprolo do not charge any sourcing fee or any service fee.
❌ Shipping in some cases may take up-to 20 days.
3. Dropshipping with Spcoket
Spocket is a paid product sourcing and fulfilling platform with 70 of suppliers based in US and EU. Spocket is one of the best Aliexpress alternative if you are looking for faster shipping options and high quality products.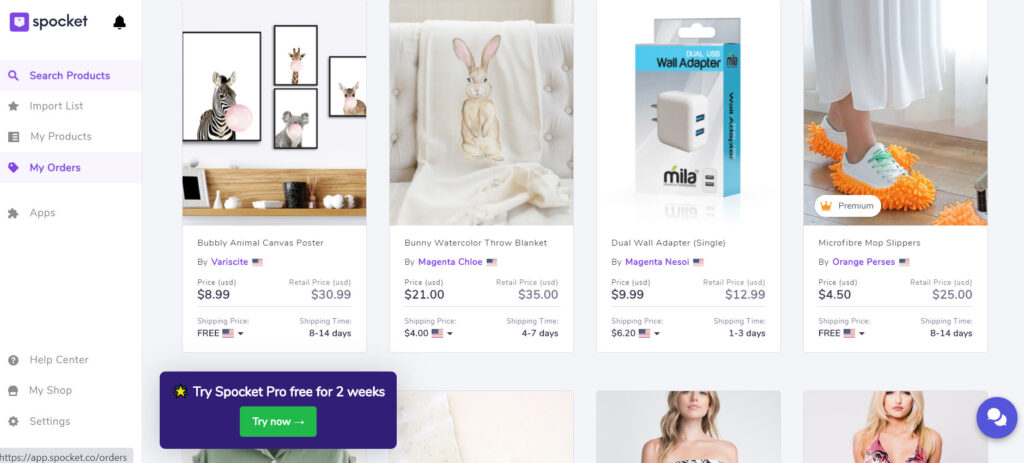 Spocket Shopify App Link:
Spocket plans ranges from $19-$299  per month based on the features it offers. With the starter plan you can import upto 25 products to your store and fulfill unlimited orders, which is good for someone just starting out. As you advance in your business you can opt for pro and higher plans which gives you option for branded invoicing, 24/7 chat support, exclusive deals and much more.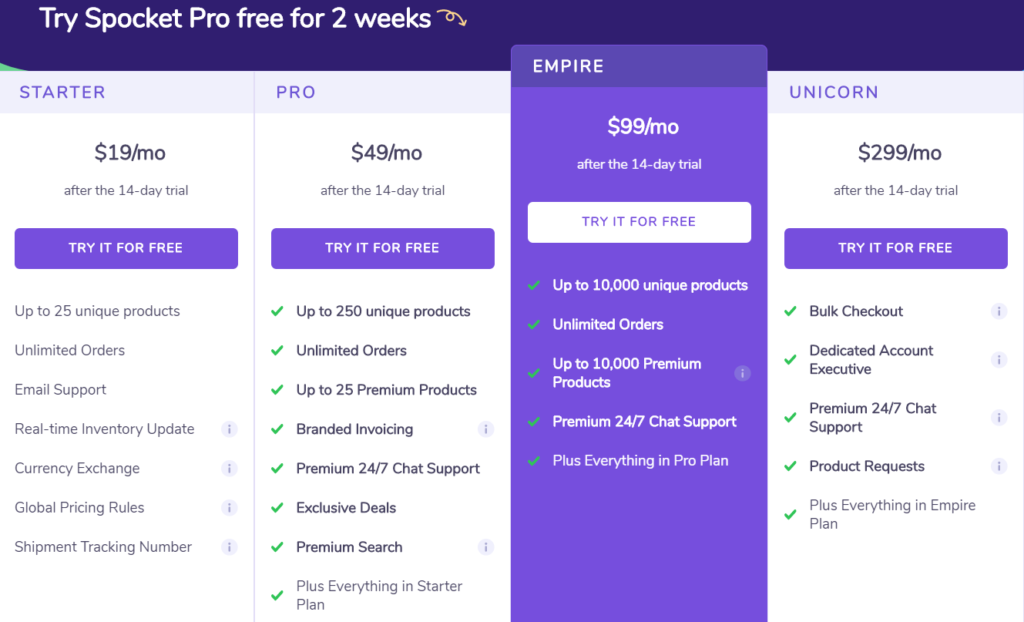 Spocket has a collection of thousand and thousands of products with high quality images which are most suitable for building a branded dropshipping store. Its gives you nice filter options like to search products by country, products made in USA and products with high inventory.

✔️ Fast shipping to US and UK with average shipping time 4-6 days
✔️ Can also import AliExpress products to your store.
✔️ High Quality product images
✔️ Fast US Shipping with average delivery time of 6-12 days.
✔️ Searching for products becomes easier with many filter options.
✔️ Easy order management
❌ The base plan of $19 is quite expensive for beginners.
4. Dropshipping with Yakkyofy
Yakkyofy is a FREE product sourcing and fulfilling platform with tonnnes of features. Yakkyofy is one of the best Aliexpress alternative if you are a beginner because it's software completely automates the management of your order fulfillment process.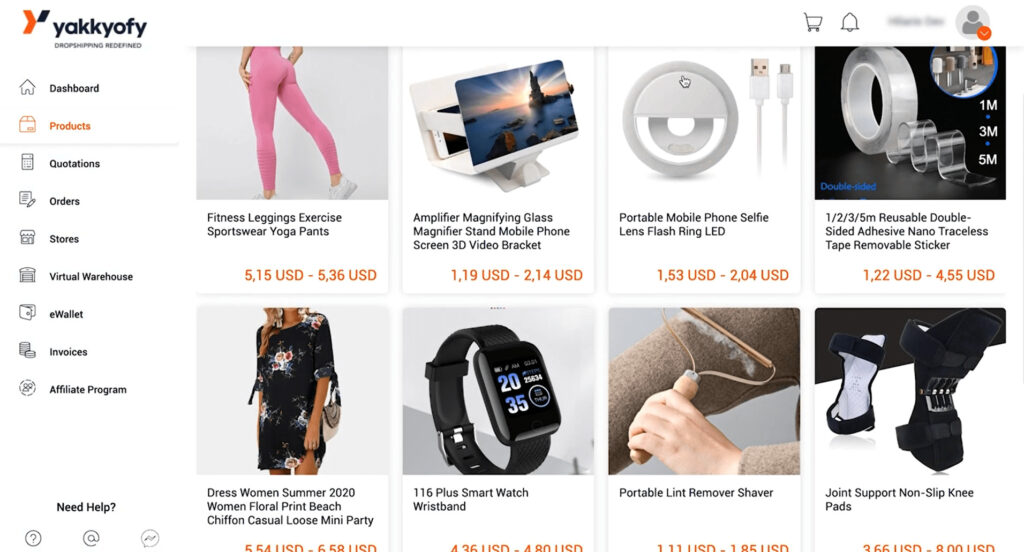 Yakkyofy Shopify Integartion:
The integration process is quick and simple. Once you Sign up on Yakkyofy. You will see and option to connect your shopify store. Enter your store URL and you will be diverted to your store for successful integration.
Yakkyofy is completely FREE fulfillment platform. You can fulfill unlimited orders on Yakkyofy without even paying a penny for the service. They do not charge any product sourcing fee or storage fee. You can even connect and manage multiple dropshipping stores for FREE.

The most amazing feature about Yakkyofy is it allows you to send multiple products purchased by an single customer in the same order, only paying for one delivery.
✔️ Fastest shipping service with special line. Ships to US and most of Europeans countries in 3 to 12 business days.
✔️ Internal quality assurance
✔️  Buy stock products and store them in your Yakkyofy Virtual Warehouse for free.
✔️ Its e-wallet facility helps automate the entire order fulfillment process and reducing order processing times.
✔️ Automatic order fulfillment the moment they arrive on your store. No clicks required!
✔️ Manage all your stores from a single dashboard.
❌ No such cons found as of now
CJ Dropshipping is one of the most popular website when you are looking for the best AleExpress alternative. CJ does product sourcing, warehousing, order processing and shipping, literally everything involved.
CJ Dropshipping Shopify App Link:
CJ Dropshipping – Best dropshipping supplier and fulfillment service from China.
CJ Dropshipping is absolutely FREE. They charge No Setup Fee, No Monthly Fee, No Storage Fee and No Minimum Order.
CJ dropshipping has more than millions of products stored in their large warehouses in China, Europe and USA. They have their own shipping line CJ packets which offers 5-15 days shipping to USA.
✔️ Fast shipping to US with CJ Packets.
✔️ No setup fee or monthly fee.
✔️ No minimum order quantity.
✔️ Delivery products worldwide from China warehouse.
✔️ Realtime best selling products are updated on daily basis.
✔️ Offers print on demand on thousands of products.
✔️ Assign you a private agent for one to one communication and to help you at each step. 
❌ The shipping cost is high in some cases.
These were the top 5 alternatives to AliExpress which you can try for FREE. Let us know your experience with these platforms in the comment section. Thank You