WooCommerce vs Shopify is a battle between two ecommerce giants. Shopify claims to be the most easy ecommerce platform on the web, with over 900,000 online stores whereas WooCommerce claims to be the most common ecommerce platform on the web. But which is right for you?
Shopify is a strong, dependable, and simple-to-use platform with beautiful templates and excellent customer service. You're paying a monthly fee for a reliable platform with Shopify, which goes on to win today's battle.
WooCommerce is an ecommerce plugin for WordPress that transforms any website into a strong online store. It's an open-source platform, so it's free to set up, which makes it suitable for budget-conscious users. However, you'll have to pay for items like hosting and security.
If you know how to code, you can use WooCommerce to build a completely unique, massive online store (or can hire someone who does). We'll talk about WooCommerce driven by Bluehost, our top-rated hosting provider for all WordPress pages, in this post.
This article will assist you in determining which of these platforms is best for your business. We've done a thorough analysis on over 100 platforms, so we know everything there is to know about them. We've compared WooCommerce and Shopify against each other in categories like ease of use, pricing, sales functionality, customer service, and more.
Shopify Vs Woocommerce quick comparison
Pros and Cons

 Shopify
Woocommerce

Ease of Use
Time required to build an Ecommerce Website
Themes and Design Customization
Sales Feature

Recovery and Abandoned Carts
Multichannel Selling
Shipping Options

Plugins and Integration
Marketing Tools

Marketing via Email
Social Media Platform Integration

Payment Gateways and Transaction Fees
Shopify vs Woocommerce Battle: The Conclusion
SHOPIFY VS WOOCOMMERCE - QUICK COMPARISION
Ease Of Use
Sales Features
Website Features
Help and Support
Value For Money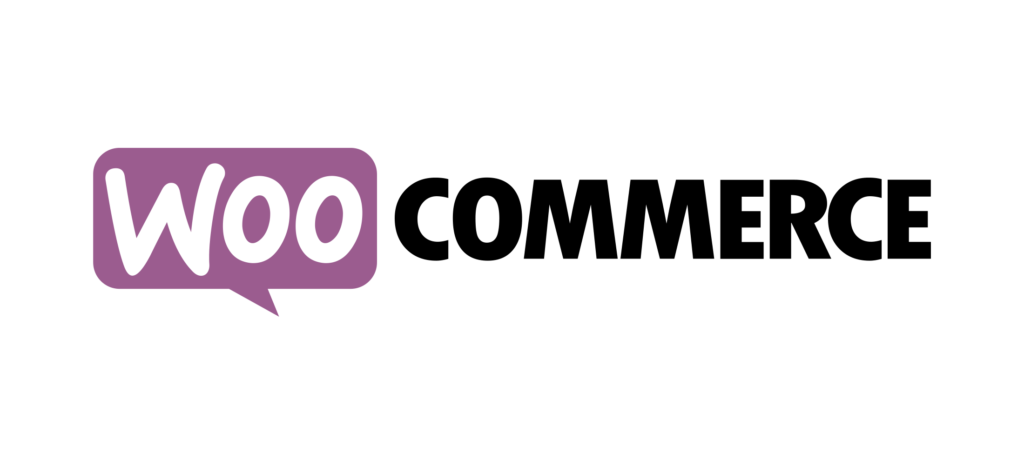 Ease Of Use
Sales Features
Website Features
Help and Support
Value For Money
1. WooCommerce vs Shopify: Pros and Cons
Shopify Features - What's Good! What's Bad!
Shopify provides hosting and storage, and you don't need to know any code to create a fantastic online store.
Get your problems addressed 24 / 7 days to keep your consumers and sales figures growing.
As a built-in feature, you can sell on other channels like Amazon, Facebook, eBay, and Pinterest.
Transaction fees – If you use Shopify's own gateway, Shopify is the only site that charges its own transaction fee. Payments on Shopify

Apps are costly – it's easy to run up a hefty yearly bill for your apps.
WooCommerce Feautures - What's Good! What's Bad!
Limitless Customization: You can code to modify your store to your full ability since it's an open-source platform.
WooCommerce's incredible versatility allows you to realise your ecommerce goals.
Excellent value for money – it's free to set up, and the extensions are mostly inexpensive, allowing you to expand your store's functionality at such a low cost.
Unlike Shopify, WooCommerce is not beginner-friendly, so unless you have any coding experience, you'll struggle to create the online store you want.
There's no denying that WooCommerce has a steeper learning curve than Shopify, and based on our experience, Shopify is much easier to grasp for a "normal" user. In our testing, Shopify received a 4.4/5 rating and WooCommerce received a 4.1/5 rating, which tells you what you need to know – but let's dig deeper.
Shopify is an eCommerce website that is hosted. As a result, it handles a lot of the technical aspects of running an online store. Shopify has you covered with everything from your domain name and hosting (where your site resides online) to any encryption (SSL) certificates.
You also don't have to instal, maintain, or upgrade any device with Shopify. There's also no need to be concerned with encryption or backups.
In comparison, with WooCommerce, you'll need to do a little more heavy lifting, such as finding your own web hosting and protection – but it's incredibly simple.
Quick Suggestion:
Bluehost is a great option for powering your WooCommerce shop. It's our top-rated web hosting service, and WooCommerce recommends it as well. What's more, new customers will get started for as little as $6.95 a month. You get access to the following features when you use Bluehost:
WooCommerce auto-installation
Free domain name and SSL certificate
Storefront theme comes pre-installed
24/7 support by WordPress experts
Shopify vs WooCommerce – Ease of Use: The Verdict
Shopify is the clear winner when it comes to "Ease of Use". WooCommerce is a much more advanced platform that would actually require some prior experience or required to spend some time learning to use. Shopify, on the other hand, is for everyone, and you don't need to learn how to code to get the most out of it.
Do you want to build a powerful shop but need to get started right away? Or are you willing to put in any effort to gain more control?Well, 
Well, Shopify allows you to launch your store faster than WooCommerce.
Shopify is the best choice if you're starting from scratch or have minimal technical skills. It's much faster and easier to get your store up and running. As you set up your shop, you have your hand held, and you can customise the look and feel by selecting and editing themes. The method is not manual, unlike setting up a store with WordPress, and Shopify keeps anything you need in one location.
WooCommerce is more suited to consumers who aren't trying to make a lot of money right away. Building stores on this platform is more of a creative task than on Shopify because you'll have more creative control and can really personalise the site.
Bluehost is a popular platform that can help you save time when setting up a WooCommerce shop. Hosting, one-click WordPress installation, and round-the-clock support are all included in Bluehost's WooCommerce plans.
WooCommerce's configuration wizard covers the essentials, but it doesn't address more complex issues. It demands a higher degree of technical knowledge from users and, at times, leaves you on your own.
If you're just getting started selling online and want to get a head start, we suggest Shopify. It's a platform that blends robust ecommerce functionality with a simple set-up procedure.
Shopify vs WooCommerce – Time to Build: The Verdict
Shopify has won again. It has built-in features, themes that just need to be filled with your content, and it's simple to use. Overall, if you're starting from scratch, Shopify's setup time is significantly shorter than WooCommerce's.
4. Themes and Design Customization
The trendy themes offered by WooCommerce and Shopify give your store a professional appearance. In the world of websites, appearances do matter!
You can select from over 70 free and paid themes in Shopify's theme store. However, when differences are taken into account, the true number is well over 100. Since Shopify is a dedicated ecommerce site, its themes are very refined and built to help you sell.
The premium themes begin at $140. Although this will seem to be a large sum, it is a one-time payment that you should consider an investment in your website. It will pay for itself if it helps you produce more sales (we'll go into pricing later). There are plenty of free themes to start with if you're on a tight budget.
Storefront is WooCommerce's default theme, which is highly responsive on smart phones. It also has a clean and modern design.
The number of hours you're willing to put in, as well as your technical skill level, determine how good your design looks on WooCommerce.
The sky is the limit as designers keep creating new WooCommerce themes every day. For example, ThemeForest has over 1,000 different eCommerce themes to choose from.
Though WooCommerce's theme collection is impressive, Shopify's is more curated. The Shopify designers have spent time choosing the themes that will fit best for your store.
Remember that choosing a fantastic theme is just one aspect of the WooCommerce vs Shopify battle. It's also about how customizable the theme is.
Shopify vs WooCommerce – Themes and Design Customization: Verdict
Shopify wins though by a small margin. Shopifys'  models are more slick and polished than WooCommerce's, and you can use code to further customise your Shopify themes if you want to. While WooCommerce allows for a great deal of customization, its themes aren't quite up to par.
Both platforms have all of the functionality you'll need to create a successful online store. If you want to sell goods online or start a small company, neither will let you down.
The features that come standard with WooCommerce and Shopify are what set them apart.
Recovery of Abandoned Carts
Abandoned cart recovery is very essential for every e-commerce store. It's a  function that Shopify includes as a FREE feature that WooCommerce does not. This is critical to consider when deciding between WooCommerce and Shopify because it allows customers to finish an abandoned order without having to fill out their information again.
It also gives them a friendly email alert to complete the transaction. Having an abandoned cart alternative is similar to repairing a leak in your pipe – sales won't fall through the cracks!
Multichannel Selling
You can sell on Amazon, eBay, Instagram, and Facebook using both platforms. The only difference is that you'll have to pay $79 to instal all of them with WooCommerce, with the exception of Facebook, which is free. However, integrating your store with those channels is free with Shopify.
Shipping Options
A smooth shipping experience will do wonders for your company's image. Shopify and WooCommerce both allow you to offer free shipping and sell globally, but Shopify goes above and beyond by partnering with USPS, DHL Express, UPS, and Canada Post to save you time and money on finding your own courier.
In a nutshell, Shopify has even more built-in eCommerce tools.  When you sign up for the Basic Shopify plan, you'll get a lot of great features to help you sell. 
Some of them are:
Recovering abandoned carts
Coupon/Discount codes
Unlimited product listing
Blogs and Pages Features
50 plus payment options
Dropified Integration
Shopify vs WooCommerce – Sales, Payment, Shipping Features: The Verdict
This one goes to Shopify. Shopify is more accessible because it has built-in and ready-to-use functionality – essential features like abandoned cart recovery are critical for any large enterprise, and WooCommerce doesn't have them.
6. Plugins and Integration
You can add more strings to your ecommerce bow by installing applications or plugins. You can instal apps on both platforms to add extra functionality to various aspects of your business, such as shipping, SEO, and marketing. But which one has a larger selection of apps?
WooCommerce, as an open-source framework, is heavily reliant on plugins. There are over 50,000 plugins to choose from, allowing you to build a one-of-a-kind website with few limitations. WooCommerce earned a perfect score of 5/5 in our app and plugin feature review.
Shopify has over 1,200 applications, both free and paid, that are all trustworthy. If you're not sure which app to install, look at the star rating or user feedback first.
Shopify vs WooCommerce – Plugins and Integrations: The Verdict
Plugins and add-ons are one of the main categories where WooCommerce outperforms Shopify. WooCommerce is open-source software, which means that the majority of its features are provided by plugins. This is, unsurprisingly, why WooCommerce does so well in this category.
Any business that wants to thrive must-do marketing online and hence its must be discussed if we are talking about Shopify vs Woocommerce comparison. Marketing tools will support the business in doing exactly that, allowing you to communicate with potential clients and customers. But which platform allows you to make the most promotion opportunity about your business?
Marketing via Email:
Using apps like Seguno and Constant Contact, you can run a variety of email campaigns with Shopify. WooCommerce's email campaign features rely on plugins as well, with MailChimp integration allowing you to submit customised email campaigns with ease.
Social Media platform integration:
Shopify encourages multichannel selling, allowing you to link your shop to social media platforms like Facebook, Amazon, eBay, and Pinterest, as well as advertise on them. At no cost to you, this exposes the company to a whole new online audience.
You can link your store to Amazon, eBay, and Instagram for $79 with WooCommerce, but you can also advertise on Facebook for free.
Shopify vs WooCommerce – Marketing Features: The Verdict
This round is won by Shopify. It has a diverse set of marketing features, including the multichannel sale, which helps you to reach out to millions of people on social media. WooCommerce, on the other hand, depends on plugins for its marketing tools.
8. Payment Gateways and Transaction Fees
When you sell online, you must have multiple payment options for your customers. WooCommerce and Shopify both have over 50 plus payment gateways to choose from.
These are either built-in or can be added through integrations. The most important are:
Stripe
PayPal
Credit and Debit cards
Apple Pay
Google Pay
Square
Transaction costs vary depending on the payment gateway. Before making a decision, double-check these.
If you use a third-party gateway, Shopify, for example, charges 2% per transaction. You can lower this by upgrading to a more advanced Shopify plan, or you can fully eliminate them by using Shopify Payments, the company's own payment option. It's also appealing to merchants who want to choose their own account.
If you're satisfied with Shopify Payments, however, it won't make a difference.
WooCommerce has the advantage of not charging its own transaction fees while using a third-party payment portal, unlike Shopify (i.e. not WooCommerce Payments).
Bank charges, as well as charges from a payment processor, would also occur with WooCommerce (like PayPal). WooCommerce makes more sense if you're selling a lot of goods.
Shopify vs WooCommerce – Payment Options and Fees: The Verdict
This one goes to WooCommerce because it doesn't charge transaction fees. You'll have to pay a fee on Shopify because you use Shopify Payments, which gives WooCommerce the upper hand – making it the better choice for stores that sell in bulk.
Shopify vs WooCommerce Battle:The Conclusion
We've broken down the main differences between WooCommerce and Shopify so you can decide which platform is right for you.
Go with Shopify if:
You want 24/7 customer support, and for concerns like protection to be taken care of for you.
With minimal technical knowledge, you need a website up and running in a short amount of time.
You want simple, easy-to-customize templates.
Go with WooCommerce if:
You want to start a passion project that calls for a lot of customization.
You want to open a large-scale online store that sells to people from all over the world.
You're technically savvy and want more control over the design and hosting of your website.
While both platforms are excellent, Shopify wins out due to its built-in sales tools, superior ease of use, and fast build time. There are no surprises when it comes to pricing; all you need is included in its clearly priced plans.