How is coronavirus going to affect your dropshipping business?
And what do you need to be doing right now to make sure you're braced for impact? 
In this article we will be laying down the 7 essential tips which will help you to not only survive but also to help ensure success in dropshipping in corona virus pandemic situation. 
As you know, the fast-spreading corona virus has come with a host of public safety issues that are impacting the lives and businesses of people worldwide. With travel restrictions, lock downs, and factories shutting down. 
The effects of the virus are seeping into the e-commerce space and affecting us dropshippers as well. With manufacturers, suppliers, and logistics companies facing new challenges and limitations on a day to day basis. It can leave you wondering how the virus is going to affect your current business. Or whether it's a good idea to even get into  dropshipping at all?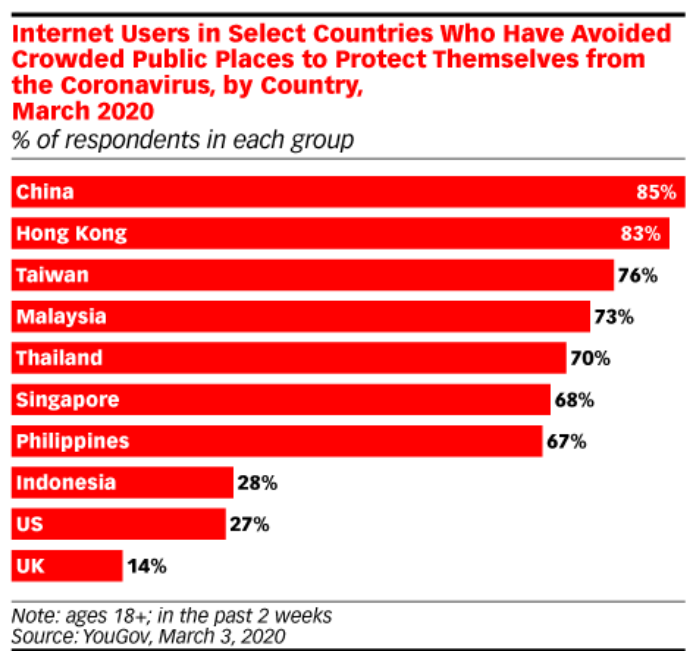 But, with the right mindset and approach there's no reason you can't continue to profit from your store or if you're new to dropshipping, at least begin to set yourself up for success. So that when this is all over you can hit the ground running.
Before we get into the tips, let's take a quick look at the ways the corona virus is affecting us dropshippers right now.
Since the outbreak in January, several factories in China have shut down but are finally beginning to reopen. Now, this was a core issue for dropshippers because more than 90% of the products are sourced from china.
But although many factories are coming back online. There are still logistics companies that have had to reduce or even completely pause their operations due to the virus. Factories rely on these companies to get their products out to you and your customers. 
So even with companies working, ePacket may be affected, and in some cases can cause shipping delays for your customers. 
All this is on a case by case basis.
So, you're going to need to check with your specific suppliers and ask about any delays in shipping times. But even if China makes a comeback, you might experience further delays in the countries that you're shipping to due to travel bans and lock down.
So let's say, for example
If you're shipping to Italy you're gonna want to inquire about shipping times with their carriers. In any case, your customers are well aware of any issues in their country and they will typically understand just as long as you're honest and transparent about shipping delays.
And remind them that any delays are in the interest of saving human lives.
Another big issue you may or may not be struggling with is niche demand. This could be a potential problem. If you're selling something like fishing products or catering to any other kind of niche that is heavily restricted by the virus.
But, where there is loss there's also opportunity. While some niches are losing interest many are booming or have at least found creative ways of benefiting their customers regardless of the corona virus.
Most of all people are worried in general because they don't know what's going to happen next.
And perhaps many have been laid off from work which might cause them to spend less on their hobbies and hold on to their money out of fear.
In any case, you may be wondering if this is a good time to be heavily investing in something like Facebook ads or other marketing campaigns you have planned.
It's tricky times, and the effects of corona virus may be harder on some of us than on others. But, sometimes the only way forward is through the madness which means you're going to need to adjust your approach and find creative ways to continue to grow a loyal customer base.
In spite of the tricky times we're facing, even if you're new to dropshipping there's a lot you can be doing to prepare yourself so that when all this is over, you're gonna hit the ground running.
7 TIPS FOR SUCCESS IN DROPSHIPPING IN CORONA VIRUS ERA
1. Switch to EU and USA based Suppliers
Whether you're just starting out and struggling to find suppliers on Aliexpress or your existing supply chains have been restricted by the coronavirus. This could be a great time to look elsewhere.
Wonify is a highly trusted US dropshipping supplier with over 15,000 to choose from. If your customers are located in Europe, Spocket is another top dropshipping supplier for both the EU and the United States.
What I really like about Spocket it is how simple it is to get started
and that unlike Aliexpress, they let you brand your invoices for free which will increase the perceived value of your business.
If your niche is related to clothing and fashion, then you can't go wrong with Modalyst either. Modalyst will give you instant access to some of the best drop shipping suppliers for both the US and Europe.
What's even nicer is that they let you private label most of their products and include your own branding on both invoices and packaging.
I highly suggest you check them all out. They do offer a higher quality assurance when compared to most Aliexpress suppliers. Which is why even without the coronavirus, they'd make for some excellent suppliers
And sure, these suppliers may cost a little more than those on Aliexpress
But there's a lot you can do by branding which increases the perceived value of your products.
2. Add digital value to your products
If you are into the fitness niche? Add a free workout plan to every order.
If you sell cooking products? Throw in a free recipe book.
Adding free e-books or video tutorials that help your customers benefit even more from your products is going to increase their perceived value and make them choose you over the competition.
If you're in a struggling niche like fishing or something similar, you could even switch to selling online courses and digital products entirely for the time being. 
And if you don't know how to create any of these you can easily outsource them at an affordable price on sites like Fiverr.com
You should already be doing this to stay ahead of your competition
But with corona virus around, this is going to be more useful than ever.
3. To revise your products and make them home friendly:
If you're in the fashion niche, why not sell a new line of comfortable home wear or pajamas?
If you're in the fitness niche, you can promote products that will help your customers stay fit without needing a gym.
And even if you think you're in a struggling niche, why not promote someone else's products that can benefit your audience and earn money off of the affiliate commissions?
The point is you need to keep showing your audience you're there for them and have their best interests in mind.
4. Find new and exciting trends that you can offer products around:
With so much change going on in the world right now, new hobbies and trends are surfacing very quickly and it can pay off to be among the first who take advantage of that.
If you head over to Google Trends you're going to notice that long tail keywords including the word "home" are trending heavily. "Bored" is also a big one as people aren't able to go out and socialize. So they're looking for ways to keep themselves entertained.
"How to make pancakes" has almost doubled in American search queries since the lock down has begun. 
Another great way to find new trends is to see what Influencers in your niche are posting while they're on lock down.
Are they trying out new activities or interested in different products?
If you can gear up your products around a coming trend, you will be a winner in what looks like a losing scenario.
5. Spend time on honing your marketing skills:
If you're just getting started with dropshipping and don't have a lot of money. There's never been a better time to learn. 
This period of uncertainty is a great time to learn about dropshipping.
Find your suppliers and learn about new and exciting ways that you can market your products. Gather all the knowledge and experience you can and follow pro dropshippers to see how they're dealing with the pandemic.
Maybe even set aside some money so that when all this is over you're ready to hit the ground running.
You're hopefully already sending out discounts for Easter, Christmas, and Black Friday, why not take the opportunity to send out an apology discount for any corona virus shipping delays.
The point is to keep on growing your audience and set wind in your sails.
So that when all this is over you'll be coasting.
6. Build and strengthen your relationship with your audience:
Just because people aren't buying, doesn't mean they're not interested in what you have to offer.
This is a very good time to grow a following on social media and start putting out valuable content on your blog that your audience will love and meanwhile work on finding ways to generate more leads and grow your email list. You can strengthen your relationship with them by giving away free digital products or special discounts.
7. Mind your own business:
What I mean is you don't need to fix what isn't broken with all the headlines surrounding corona. It's all too easy to get lost in the madness and start putting out fires that don't even exist.
Just because there's uncertainty in the world doesn't mean you need to be struggling in your business.
You want to be your own news reporter. Double down on your statistics by checking your add to carts, cart abandonment, and conversion rates
Are they being affected?
It's your job to find out why and think of new ways to work around it if you're struggling with shipping delays.
Talk to your buyers and let them know about it.
Something as simple as an honest email can go a long way to building a better relationship with your customers.
The point is to focus on how corona virus is impacting your business, not the whole world and adjust accordingly.