Now you can edit the details of your catalog on Meesho without raising a support ticket. The edit Product feature allows you to edit the details of your product on an ongoing basis from your desktop. This will help you keep your listings up to date.
How to edit catalog details from the supplier panel?
Step 1:
Identify products that you wish to edit from Inventory Screen
Step 2:
Click on Edit Product CTA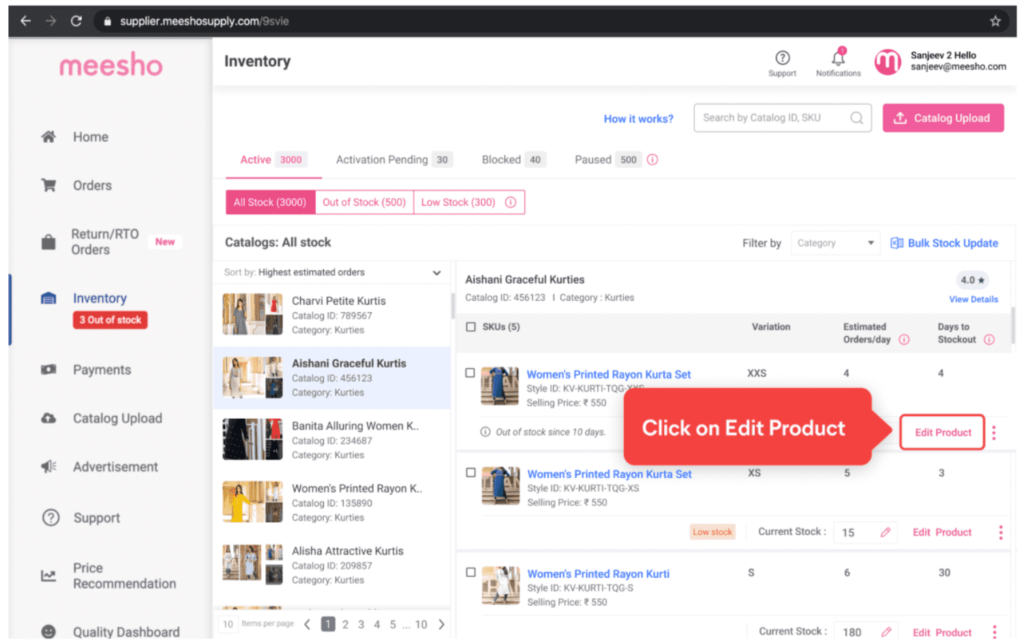 Step 3:
You will land on a form where all details about your product are present. You can edit product information and product image (change primary image, add more images or delete existing image) on this screen and click on Submit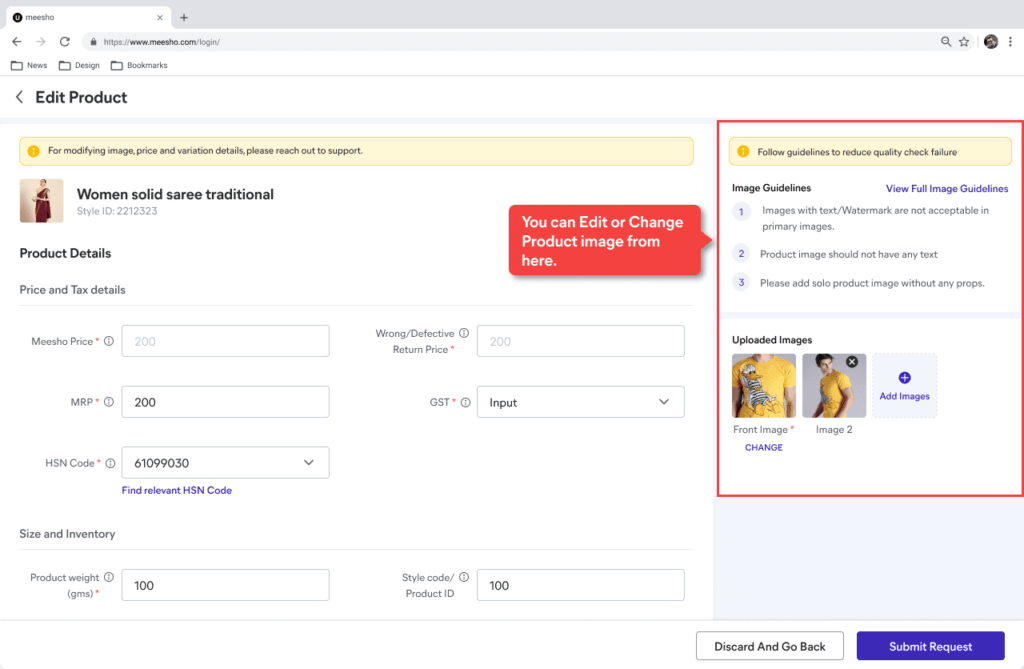 Step 4:
Once submitted, In case you have not made any image-related changes your modification will go live instantaneously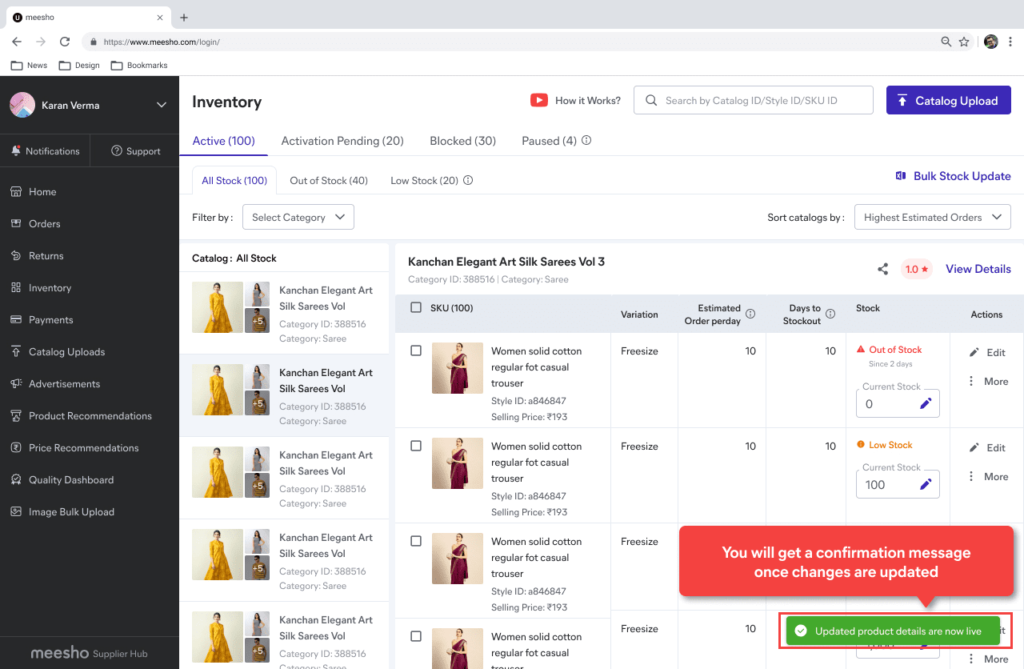 If you have modified images the changes will go through a QC process. In case, your file has QC error then you correct your error or raise a new request. Once QC is approved the changes are successfully reflected on the panel and all changes are live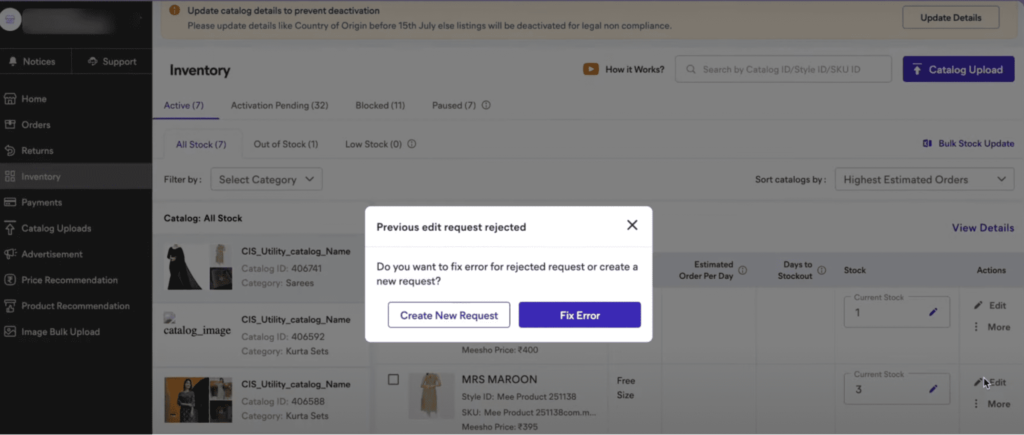 Details that can be edited:
Product name
Product Description
Style ID
Attributes like Fabric, color etc.
GST
HSN code
Country of origin
Manufacturer Details
Packer details
Importer details
Product weight
Image
Details that cannot be edited:
Price
The price can be lowered but cannot be increased. To increase the price you need to raise a ticket.