Table of Contents:
All you need to know about MEESHO?
What is Meesho?
Meesho App Features
Meesho Business Model
How Meesho generates revenue?
Common FAQ about Meesho App
All you need to know about MEESHO?
Meesho is a popular app that has recently gained a lot of attention. The application presents itself as a social commerce platform where people can resale the company's products. With the catalogue function, it is now a part of WhatsApp Business. With such a large internet presence, many users throughout the world are curious as to what the Meesho app is and how it functions. If you've been wondering about it, don't worry; this article will tell you everything you need to know about Meesho app and Meesho Business Model.
The Meesho App, which is available on both the Google Play Store and the Apple App Store, allows anyone to do business with Zero Investment and from the comfort of their home. It is one of the most popular social commerce platforms in the world, particularly in India, where anyone can do an online business. 
All you request is to resell Meesho's products to their connections. Women entrepreneurs, housewives, college students, shop owners, beauticians, wholesale traders, and anybody else searching for a part-time employment or a method to establish an online business are all eligible to resell with your phone and social connections.
How does Meesho app work?
Users can resell a wide range of products and categories on the social commerce platform to a variety of buyers. More than One million suppliers to list their products on the Meesho Portal which are shown on the app. To resell any product, a user can share their catalogue with friends, family, and others on various social media platforms such as WhatsApp, Facebook, Instagram, and Twitter. You can earn a commission on every order placed through the Meesho App. Making extra sales can potentially earn you a bonus from the company. Aside from that, users can earn money by referring the Meesho App to others who are wishing to earn through a home business. Clothing, accessories, gadgets, and other items are among the many categories and products available on the app.
Users can also buys products for themselves and their families directly from the app or from the website. Check out below to have a complete information of Meesho Business Model.
WhatsApp Business Catalog is available in the Meesho app.
Easily share your catalogue on any social media platform.
Earn money by referring others.
Bonuses can be earned through additional sales.
Every sale will earn you a commission.
COD and Online payment options are available as filters.
There's also a place for alerts.
The Meesho app is a mobile-first eCommerce platform for resellers, founded in 2015 by batchmates and IIT Delhi grads Vidit Aatrey and Sanjeev Barnwal.
Meesho's business now has more than a million suppliers in over 700 cities across India. It also offers distribution to a few other 20,000 producers via its platform. Until date, Meesho has a valuation of $8 billion. Meesho's reselling business is based on a vast social media platform network. In FY20, the company earned INR 307 Cr, up from INR 80 Cr in FY19.
Meesho is essentially a social e-commerce site, hence it follows the D2C model. If we consider the reselling options that Meesho provides, the company's business strategy can be described as both B2B and B2C!
While the Meesho business application spends a lot of money on last-mile transportation for its social sellers, it also makes money from it. Meesho charges a standard delivery fee plus a 0% commission based on the product from all of the sellers who have been listed so far. Furthermore, it imposes a steep penalty for goods returns.
Meesho currently employs over 900+ team members and caters to over 20 million resellers. Meesho's business model functions similarly to that of any other eCommerce service provider. With Tier 2, 3, and 4 cities accounting for half of Meesho's target market, the company claims to have a presence in 1000+ cities where resellers can start advertising with no money down.
You can earn a percentage on a product that is listed on the Meesho app. Share it in your community on social media systems as a reseller, and you can make a commission on a sale basis on a regular basis.
There are thousands of products to choose from, and as a reseller, you won't have to worry about logistics, payments, or product delivery.
Meesho works in the commercial enterprise version, which is similar to that of other e-commerce businesses.
Let's have a look at their income streams to get a better grasp of Meesho's Business Model and how it generates revenue:
How Meesho generates revenue?
Meesho, like Flipkart and Amazon, used to earns money by charging sellers commissions. Previously the vendors used to pay a fee of 10-20% of Listing Price as a commission to the company. But presently Meesho have waived all the commission charges to attract more sellers to its platform.  
Meesho's shipping costs are quite high, but the company is working to reduce them. Meesho, on the other hand, boosts its overall revenue with the use of cutting-edge logistics technologies.
Meesho significantly increases their income by featuring them on their app and website, since the number of dealers grows every day. Meesho charges a substantial fee to vendors who want to advertise their products on the platform.
We're all familiar with the concept of big data, in which data is virtually as valuable as, if not more valuable than, oil. Meesho collects a large quantity of data, some of which it sells to its partners so that they can use it for their own advantage as well as the benefit of consumers. Meesho, on the other hand, aims to keep customers' data and other sensitive information protected.
Common FAQ about Meesho App
What is Meesho Reselling?
Reselling with Meesho is a zero investment way to start your own business. As a businessman, you profit from each transaction by sharing products listed on the Meesho app with your network or on social media. You may browse through over a million products on the app. Suppliers with whom Meesho has a partnership provide the products. Reselling with Meesho is a simple method to earn a lot of money while working from home.
How to get your first order with Meesho Reselling?
These five pointers have helped entrepreneurs get their businesses off the ground:
Tip #1: First and foremost, start with your family and friends. When you start something new, your family and friends are always supportive. Tell them you've launched a new company and would like their comments. When you show them the products, many of them will buy them and provide you feedback.
Tip #2: Continue to spread Meesho's trending catalog  with the "Popular & Must Share" Collection from Meesho. These are the most popular catalogues that have shown to be effective for every successful business owner. It will be a huge hit with your customers!
Tip #3: Put a priority on cash-on-delivery and easy returns. It's difficult to establish trust online. You'll notice that customers are hesitant to pay online in advance. Offer your potential consumer Cash on Delivery to gain their trust (COD). They will only pay once they have got the product in this method. If your consumer is unhappy with the goods, make it easy for them to return it or exchange it. You may rest certain that we offer a hassle-free return and exchange policy.
Tip #4: Incorporate the URGENCY FACTOR into your plan. Use statements like "I only have 2 of these left" or "I can give you 50% off until tonight." The goal is to guarantee that your customers see what they like, and generating a sense of urgency will aid them in making a decision.
Tip #5: The Recipe's Secret Prioritize creating a devoted customer base at first. Start with small gains and progressively expand them. Every successful entrepreneur has used this strategy. You can start by earning through Meesho's Weekly Bonus Program.
What is Meesho's Return & Exchange Policy?
Meesho has a very accommodating Return & Exchange policy. If your customer is unhappy with their order, you can effortlessly return or exchange it using the app. However, there are a few basic eligibility requirements:
The product must be completely new and unopened.
Within 7 days of delivery, the return or replacement request must be made.
If there is a mismatch in quality, size, colour, or design, or if an item is missing/wrong in a combo order, they will accept the request.
Is "Meesho" a legit app to make money online through reselling?
Meesho is 100% authentic, legal, and secure. I myself started my entreprunial journey  on Meesho as a Reseller with no investment. You can begin working in your spare time immediately after downloading the app. You can trust Meesho because every product offers a "Cash On Delivery" option.   The margin gets transferred to your account on time. I am a Legend rank reseller on Meesho with more than 500 orders per month.  Meesho is a great and completely authentic app.
How can I sell my products on Meesho?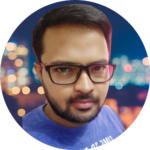 Sunil Kumar Sah @DigitalSunilSah
E-commerce Seller, Blogger, YouTuber
Sunil is a digital enthusiast and passionate about Online Selling. He loves sharing my knowledge and experiences on eCommerce on this blog and his YouTube Channel "Ecommerce with Sunil"