As you are reading this review, I'm assuming you've recently heard about SaleHoo or you're probably looking to make some money online or you've probably heard about dropshipping. If you are familiar with dropshipping at all guys, it's quite a lot of work to begin with especially if you do not have the correct information about the business. pretty difficult to get started but with SaleHoo it makes things a lot easier for you if you're a beginner.
Here's a brief review of how beneficial SaleHoo is!
They have some extensive training like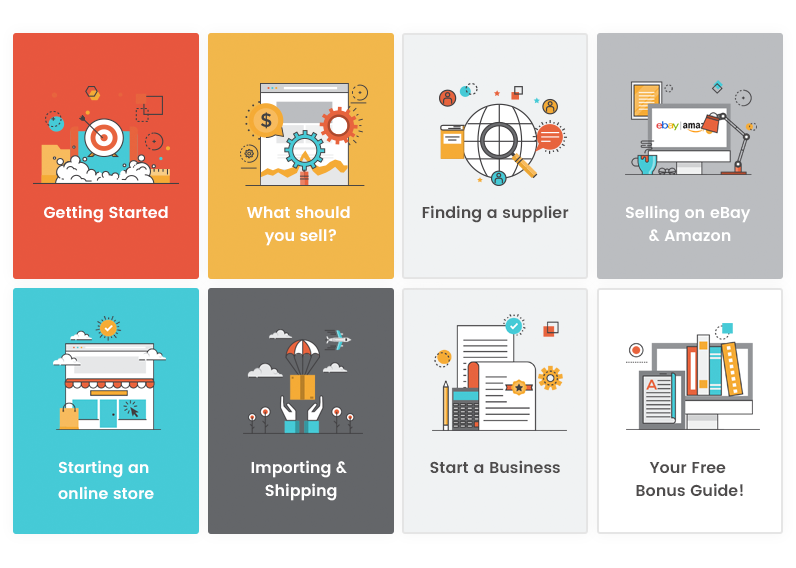 1. Getting Started : The beginner's guide
2. Business Setup : Setting up your company and taxes, whether you are from USA, Canada, Australia, UK, etc; they have got you country specific information. They will go into detail of how can you set all this up which is really very helpful. For a beginner, this part is actually very confusing as we don't know where to start.
3. Importing & Shipping : Here, they tell you about best deals on hot selling items, what should you sell, how can you choose a profitable niche, how to choose profitable products, finding trustworthy suppliers.
4. Product Sourcing: They guide you how to deal with suppliers and getting the best price for the product.
5. Selling on eBay and Amazon : They suggest to the best platform to sell, based on the product and niche. They have full training on how to sell successfully on amazon and eBay.
6. Starting an online store : A step by step guide to successfully start an online store on Shopify, WooCommerce and more
7. Scam Prevention : They warns you of the common scams and help you avoid them. Expert tips on staying safe when you purchase wholesale to resell online.
8. Online Selling Tactics: Here they provide some useful tricks and tips to grow you sales and profits.
We highly recommend you go through all these training before you start doing just so you minimize the mistakes you make.
Most of the beginners do this mistake repeatedly, they just start out without learning in detail and which is why most fail and also waste a lot of time in long run. So, go through all the trainings first.
Now, let's take a look at their directory. This is probably the most helpful and the most useful part of SaleHoo, "the suppliers directory".
They have got over 8000+ suppliers in their directory which is just amazing. There are all different categories available, let's have a look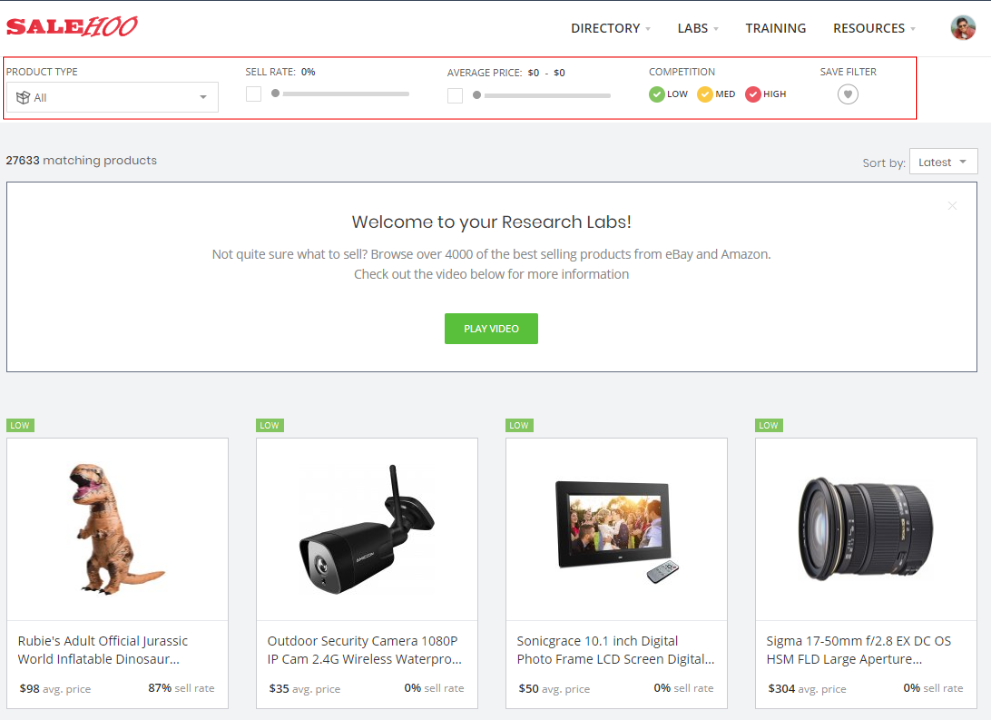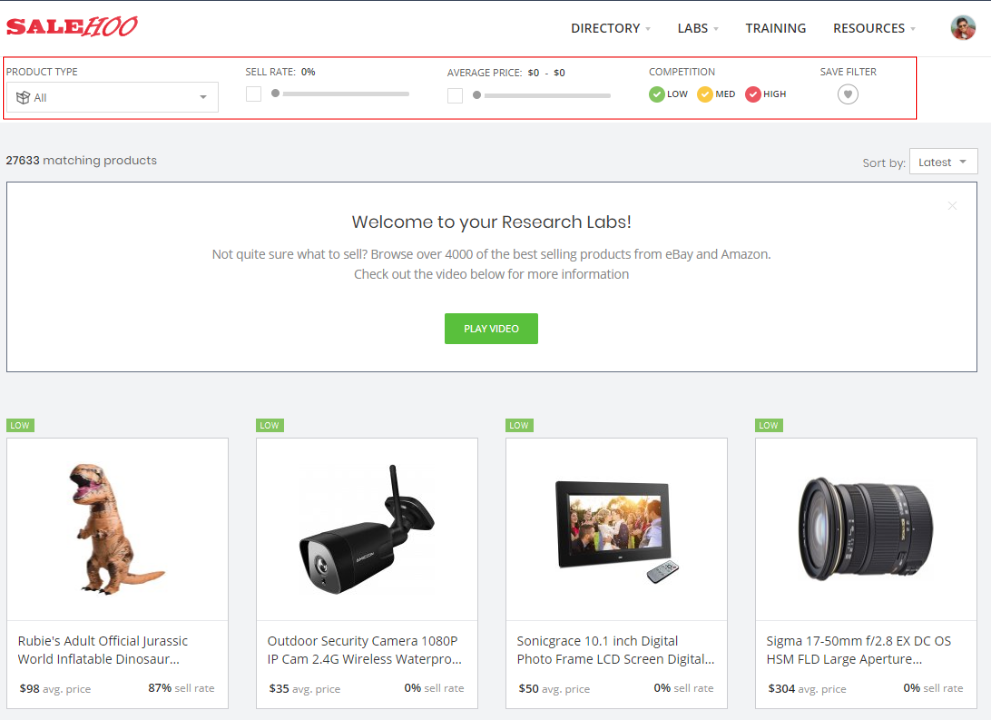 Whatever niche you could possibly need they've got suppliers for you. You are not gonna be short of suppliers or products to sell.
Once you click on any category, it will display you the list of suppliers, the number of suppliers within the category and the number of products available in the category. The best part is all the suppliers are willing to dropship. There are filters available where you can select the supplier type, word wide shipping option, supplier location, minimum order quantity, etc.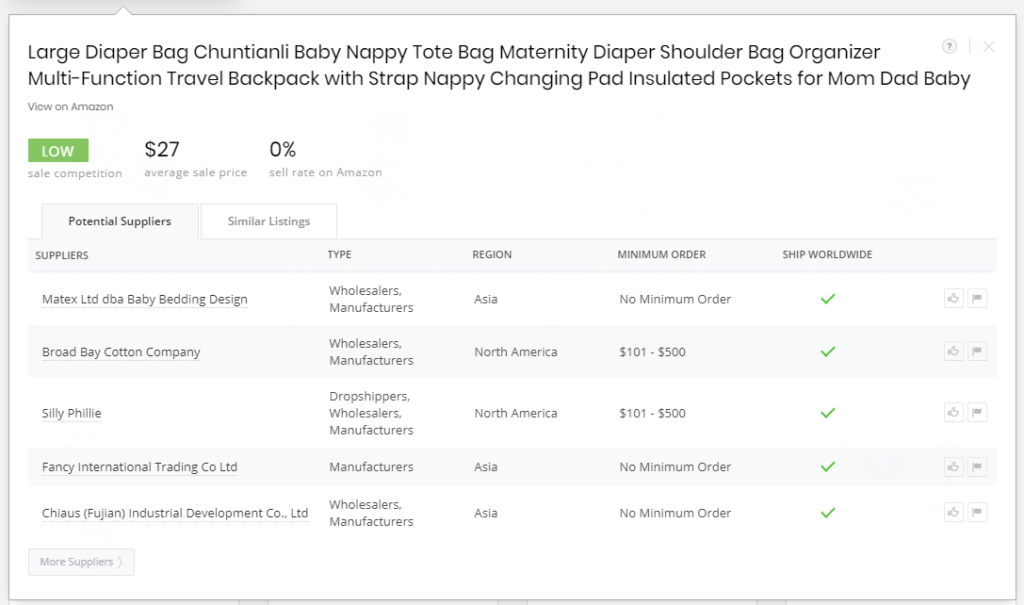 Choose one you like, see what products they are selling, contact them, ask for quotation, negotiate and you are done. That's pretty much what SaleHoo is, it makes product research so easy. You get all the suppliers in one place, easily accessible in a click. Doing this yourself, would take so long, so much work as sourcing out suppliers is really difficult and tedious task.
They also have a community where you can ask any question you have and the community members replies and help you. There are a loads of question anything that you could possibly wanna ask, somebody probably already asked that and is being answered already.
In a nutshell, the whole idea of SaleHoo is to give you contact of the suppliers from all over the world who are willing to dropship. I highly recommend SaleHoo to all the dropshippers who are will to sell in USA and are looking for USA specific suppliers as this reduces risk of shipping from china, quicker shipping, less chargebacks, more profits.
Go through the training, it's really beneficial. It will save you a lot of mistakes, to be honest mistakes cost money, you don't wanna be making those mistakes and don't be losing money.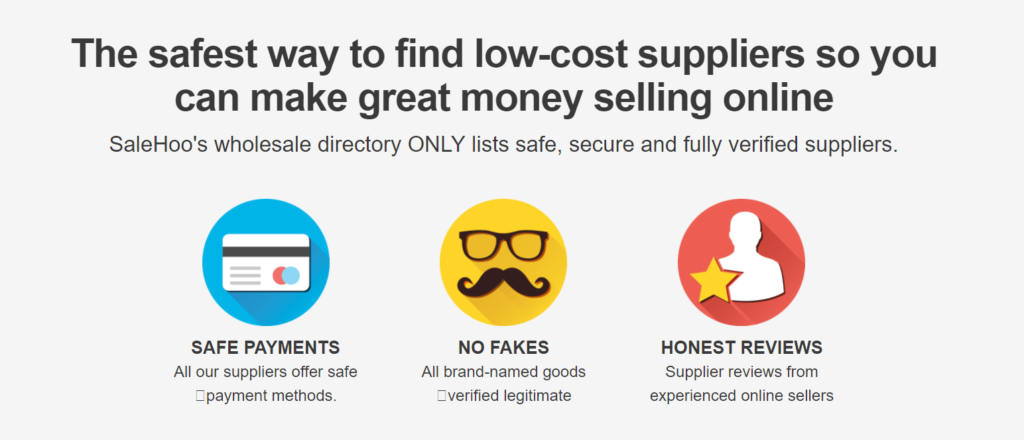 The price for their membership is $67 which is not as expensive as their competitors. For what is included in the price, I would say that SaleHoo is definitely worth it.
SaleHoo has a 5 star review rating which speak for how good the platform is! Let look at some of the SaleHoo reviews


With its surplus information, it might become a little overwhelming the beginners in the retail industry.
But then it's just a matter of time and how well you get acquainted with the whole system, as they have plenty of support working in that direction to put you at ease.
Hope! I could help you with the insights. Comment below and let me know what you think.