Table of Contents:
Nykaa History
Why you should Sell on Nykaa?
Nykaa Seller Registration Process
Know Nykaa's Huge Potential
Complete Guide to Selling on NYKAA
Nykaa is an Indian eCommerce company based in Mumbai and founded by Falguni Nayar in the year 2012. Nykaa sells beauty, wellness, and fashion products on its online store, on mobile apps, and in 76 physical stores across India.
Nykaa was launched in April 2012 by Falguni Nayar, a former managing director at Kotak Mahindra Capital Company. It began as an ecommerce service that curated a selection of beauty and health products. Nykaa is derived from the Sanskrit word nayaka, which means "actor" or "one who is in the spotlight." The website was first introduced around the time of Diwali in 2012, and it became commercially available in 2013.
The company transitioned from an online-only to an omnichannel model in 2015, and began selling fashion items.
Nykaa Man, India's first multi-brand internet store for men's grooming, was launched in 2018. Nykaa Design Studio, which was later renamed Nykaa Fashion, was the company's first foray into the fashion industry.
Nykaa released Nykaa PRO in 2020. It's a premium membership programme that gives Nykaa App users exclusive access to professional beauty products and deals. 
Why you should Sell on Nykaa?
Nykaa is India's largest beauty influencer, with a diverse product offering, low prices, and prompt deliveries to keep customers pleased and delighted with their purchases. Sellers benefit from the pan-India distribution channel, which allows them to reach all corners of the country via well-established networks in all major cities.
Nykaa currently receives over 10 million monthly site views, which is far more than Shopclues, PaytmMall, and Limeroad combined.
Nykaa Seller Registration Process
Here are the steps you need to follow to register yourself as a seller on Nykaa Website.
👉To open a seller account on Nykaa, sellers must first register with the Nykaa website by providing basic information such as the company's name, nature of business, communication address, and the required paperwork. 
In the event of a problem, the sellers can contact customer service, register with the company, and create a sellers' account with a username and password.
👉Please select your preferred product category, and keep in mind that vendors are only allowed to enter once. They are still selling in new categories, and there are alternatives to add more onboarding in the major category. 
Enter the brand name; if it's already in use, approval is simple. If it is a new brand, conducting background checks will take some time, but the listing will be completed.
👉The trademark certificate, which is solely applicable to Brand Owners, must be uploaded. Others may choose to ignore this choice.
👉Finally, include the contact information for the Point Person, who will be contacted if there is a query, inquiry, or need for assistance.
Sellers will receive a confirmation email from Nykaa within 2-5 days of submitting the completed form for review.
Nykaa has been in the limelight recently because of its IPO launch. The website has grown more popularity than ever 
Know Nykaa's Huge Potential
It's been a multi-year journey for Nykaa, and its predicted that over the next five years, both our beauty and fashion businesses will double in size. Similarly, as Nykaa become more like a consumer corporation with a lot of brands under its umbrella, the house of brands will continue to expand. Nykaa is also launching the Super Store, an e-B2B (business-to-business) sector where they'll sell beauty to merchants.
Keep Selling Keep Smiling😄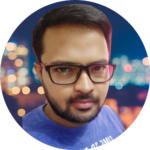 Sunil Kumar Sah @DigitalSunilSah
E-commerce Seller, Blogger, YouTuber
Sunil is a digital enthusiast and passionate about Online Selling. He loves sharing my knowledge and experiences on eCommerce on this blog and his YouTube Channel "Ecommerce with Sunil"