Are you a Flipkart seller? If so, do you know how much information you can get from the sales report, and if you're a new seller on Flipkart, do you know how to get your sales data to file your monthly GST return?
In this article, we'll discuss about the sales report and how to get it from your Flipkart Seller Dashboard.
Let's begin by analyzing the Sales Report. How can this report assist you in keeping your books of accounts up to date and complying with statutory requirements? Flipkart's Sales Report allows sellers to keep track of all of their sales across a period of time. They can use it to enter their sales and pay their sales taxes, if any are due.
How will the Online Sellers benefit from the Sales Report?
The monthly Flipkart Sales Report is a report that summarizes the previous month's sales. This report includes information on all b2c (business to customer) invoices created, returned, cancelled, or cancelled by the seller during the specified month, as well as TCS and offer details, if applicable.
By properly disclosing all sales-related data in their GST monthly return, online merchants can avoid future lawsuit or assessment issues.
What date are included in Flipkart Sales Report?
The following information is included in the Flipkart sales report: Sales, Returns, Cancellations, and so on.
GSTIN of the seller
Order ID
Product ID
Title and Description of the product
FSN (Flipkart Serial Number)
SKU
HSN Number
Event Types such as (Sale, Return, Return, Cancellation)
Type of Order (Prepaid or Postpaid)
Fulfillment Type
Date of Order
Date of Order Approval
Quantity of Product Ordered
Order shipped from the state
Discount
After discount Price
Fees for shipping
Final invoice amount.
Taxation Type
Value Subject to Taxation
Taxes such as IGST, CGST, SGST, Cess, and others are detailed.
TCS rates for interstate and intrastate payments, as well as the amount of TCS IGST, TCS CGST, and TCS SGST.
Buyer's Invoice Number
Date and Amount of Buyer's Invoice
State and Pincode of the customer's billing address.
The stage of the customer's delivery and their Pincode.
Steps to Download Flipkart Sales Report
The steps for downloading your monthly sales data from your Flipkart Seller Dashboard are as follows:
1. Go to your Flipkart Seller Dashboard and sign in. From the main menu, go to Reports and then Reports Centre, as seen in the image below.
2. Select "Report Type," then "Tax Reports," and finally "Sales Report."
3. By selecting the chosen month and clicking "Generate," you can now generate your Flipkart monthly sales report.
4. The status "Download" will appear under the Action after a few seconds. Simply save the report to your computer, which will be in Excel format.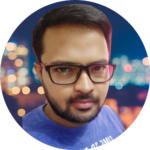 Sunil Kumar Sah @DigitalSunilSah
E-commerce Seller, Blogger, YouTuber
Sunil is a digital enthusiast and passionate about Online Selling. He loves sharing my knowledge and experiences on eCommerce on this blog and his YouTube Channel "Ecommerce with Sunil"
Flipkart has established itself as one of India's leading marketplaces, connecting millions of buyers and sellers every day. While the platform offers enormous opportunities for
Read More »
Trademark Class 45 Trademark Class 17  is one of the 45 Trademark Class List as per the NICE classification for a trademark in India. If you're a
Read More »
In India, trademarks are classified into 45 different classes according to the Nice Classification system. Each class under the Trademark Class List represents a specific
Read More »
Seller Assurance for E-commerce Transactions (SAFE-T) provides sellers with the opportunity to seek compensation from Amazon for financial losses incurred as a result of issues
Read More »
Trademark Registration
Trademark Class 15 in India includes services related to Musical Instruments. This class covers various goods related to music in particular mechanical pianos and their
Read More »