Table of Contents:
Types of e Commerce Services
Business-to-consumer e-commerce
Customer-to-Consumer eCommerce
Wholesaling and Warehousing
Crowdfunding
Types of e Commerce Services
E-commerce provides two primary types of transactions. Consumer to consumer transactions (C2C) are direct contacts between the buyer and seller, without a middleman. Examples of this are OLX and Quikr. A C2B transaction would be an IT freelancer selling software to a company. 
E-commerce provides global reach, breaking down geographic barriers to bring buyers and sellers together in the virtual world. Both parties benefit from the global reach of e-commerce.
Business-to-consumer eCommerce
Business-to-consumer e-commerce is a type of online retail in which companies sell goods or services to individual consumers. This model has several benefits, but isn't right for every company. 
In general, it works best if you are targeting an individual audience rather than a larger group. For example, a business selling glasses may sell both in-store and online. However, a business selling shoes may sell exclusively online.
Business-to-business ecommerce, on the other hand, involves selling goods and services to other businesses. A business might buy office supplies or other components for its own products, or it may act as a distributor or wholesaler. 
These businesses may also use ecommerce sites to acquire products and services for resale. The most common examples of B2C ecommerce are retail websites, such as Amazon.com and eBay, but the term is also used to refer to business-to-government e-commerce.
Customer-to-Consumer eCommerce
Consumer-to-consumer ecommerce involves sales between two consumers. Many of these transactions occur through marketplaces such as eBay and Letgo. In both cases, consumers post items for sale and communicate with one another.
 In some cases, these transactions are made through paid or free classified ads. Consumer-to-business ecommerce may involve creative materials such as a video or article, or through freelance websites.
Important Points Light Box
The basic steps for conducting a business-to-consumer ecommerce transaction are the same as those for business-to-business ecommerce. As the customer makes the decision to purchase a product, he or she goes to a reputable ecommerce website or performs an online search for the product. 
As the customer browses the product, the ecommerce system will perform various tasks, displaying an appropriate image, relevant products, and up-to-date pricing.
Today, B2C ecommerce sites have many features that make them more efficient than traditional brick-and-mortar retail. For instance, customer self-service and online ordering facilities make it easier for customers to place and manage their orders from anywhere and at any time. 
Recent data shows that consumers prefer to buy products online, rather than collect them from a physical store. In addition, B2C sites are often equipped with online accounts, which allow customers to view account information and make payments.
In terms of the business model, B2C ecommerce includes two types of vendors: direct sellers and online intermediaries. The former are direct sellers, such as manufacturers and small businesses, while the latter are go-betweens between manufacturers and consumers. 
Lastly, there are subscription services, such as subscription stories, which offer items for purchase via a website. The main goal of B2C ecommerce is to generate traffic. However, SEO and advertising campaigns can help boost traffic, but if you do not have enough online traffic, your reputation can suffer.
Wholesaling and Warehousing
E commerce services are provided by wholesalers, who buy goods from manufacturers in bulk and sell them to retailers. Though online wholesalers don't have physical locations, they still work to coordinate and plan delivery from the manufacturer's warehouse. This process is often accompanied by a markup. Wholesalers can provide any number of services to their customers. Here are some of them:
Wholesale and warehousing have become a major industry. They are behemoth concepts, and the minimum volume for warehousing is around 1000 units, depending on the industry. Warehouse operations require careful inventory management, and any mistakes in inventory can be costly. 
Handling massive quantities of goods is time-consuming and requires heavy files. But with the right tools, businesses can reduce costs and improve efficiency.
Online Retail VS Online Wholesale Business
For a retail business, wholesaling and warehousing can help them compete with Amazon and other large online retailers. The problem with retailing is that consumers expect fast shipping. That means higher expenses for a retail business. 
A wholesaler, on the other hand, can sell bulk products at a cheaper price than the retail counterpart. This lower cost allows them to attract more loyal customers. However, some wholesalers only engage in B2B transactions while others choose to focus on B2C sales.
A wholesaler serves as the intermediary between the manufacturer and the consumer. They ensure that a product meets consumer requirements. They also provide efficient storage and real-time delivery of products, helping the business cycle remain fluid and smooth.
One such wholesaler is Alibaba, which sources its products directly from a manufacturer and delivers them in bulk to online stores. For this reason, it has become the preferred choice for drop shippers.
Wholesalers provide a variety of benefits to both retailers and wholesalers. For wholesalers, the lowest unit price reduces the overall cost of doing business. They can increase their profit potential because of lower costs. Furthermore, by offering lower prices upfront, wholesalers can undercut their competitors. This makes them more competitive with consumers. So, if you want to sell products online, wholesalers should consider these benefits before you decide to use their services.
E Commerce services can be classified as one of three categories: B2B and C2C. 
B2B ecommerce is an expanding market, with US$10.6 trillion valued at almost $8.5 trillion, which is five times larger than the B2C market. 
The top three product lines on B2B sites are fashion, travel, and books and music. Supply chain models are ramping up. The number of warehouses in the US increased 6.8% over the last five years.
Ecommerce companies that focus on wholesale and warehousing have many advantages. They can expand their distribution reach without investing in expensive warehouses and high-tech equipment. 
A wholesale business can benefit from white-labeling, which is the easiest to start for beginners. The white-label product is sold by a third party. It offers a higher profit margin than a strict wholesale model.
If you are in the business of providing e commerce services, crowdfunding can be an ideal solution. With the right marketing and promotional campaigns, crowdfunding projects can experience rapid business growth.
 Generally, crowdfunding projects require feedback from potential clients before they are launched in the market. 
A successful crowdfunding campaign will include valuable input from users and community members, resulting in a more successful business. Here are some of the benefits of crowdfunding for e-commerce services:
You can raise funds for the development of your webstore, team, and stock. With crowdfunding, you can provide non-material rewards like a unique product or a unique shopping experience. 
While this approach may seem like the perfect way to launch a new business, you must understand that it has certain drawbacks as well. Here are some tips to get the most from your crowdfunding campaign:
Make sure to carefully consider the costs of hosting and processing. Most crowdfunding platforms return funds to donors. However, some sites allow entrepreneurs to keep funds for any expenses that arise from the campaign. 
Keep in mind that crowdfunding platforms will charge a fee for processing and hosting. In short, it is important to know that crowdfunding for e-commerce services requires a separate crowdfunding process. However, you should be aware of all costs involved.
Identify the right kind of crowdfunding platform for your business. If your business is a consumer facing start-up, crowdfunding is a great option.
 However, it will be more difficult to raise funds for e-commerce services if your products are based on a technical service. The best platform for e-commerce services is one that allows the crowd to make a significant impact on the success of your business.
Create a compelling crowdfunding campaign with great product photos and video. It's important to make your crowdfunding campaign appealing to potential investors, and the more people you can interact with, the more confidence you'll have in your campaign. 
Remember that you have a limited budget, and you need to have a high-quality product and marketing to attract backers. There is no better way to attract customers than to offer them something of value in exchange for their support.
Consider a third-party e-payment solution. Companies such as Alipay have a high level of brand recognition and can attract investors. Moreover, the first crowdfunding actor in China, Demohour, has pivoted its business model to align with the pre-sale paradigm. 
This means that crowdfunding for e commerce services will likely be a valuable option for companies looking to increase sales. You should include these expenses in your fundraising campaign to help your business grow.
Long-form sales pages and in-depth content are essential components of successful crowdfunding campaigns. Reaching out to niche writers can be essential to creating a successful crowdfunding campaign. Reaching out to niche media outlets, social media influencers, and smaller bloggers can also be effective.
Most people will ignore your outreach if they are inundated with pitches. But if you are able to convince a few influential people to cover your crowdfunding campaign, you'll see tremendous growth in your business.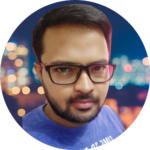 Sunil Kumar Sah @DigitalSunilSah
E-commerce Seller, Blogger, YouTuber
Sunil is a digital enthusiast and passionate about Online Selling. He loves sharing my knowledge and experiences on eCommerce on this blog and his YouTube Channel "Ecommerce with Sunil"
Flipkart sellers may cancel an order under various circumstances, and the specific policies can vary among individual sellers. Before we learn the Flipkart Seller order
Read More »