What is Shopify? You may have seen a YouTube video about how to build a Shopify online store. Perhaps your friend keeps mentioning Shopify and you're inspired by youngsters making million of dollars from Shopify Dropshipping. Fortunately for you, we'll explain what Shopify is, the benefits and drawbacks of using it, what it has to offer, and much more. So, let's get started.
Shopify is a subscription-based platform that enables anyone to create an online store and sell their goods. Shopify store owners may use Shopify POS, our point-of-sale app and hardware, to sell in physical locations. If you're a Shopify merchant with both an online and offline business, your inventory and stock are synchronised so you can manage both from one account, on any device.
But this is simply the tip of the iceberg.
To answer the question, "What is Shopify?" properly. It's important to realise that Shopify isn't a single software—not it's just a store builder or a tool for selling your stuff. Shopify is an e-commerce platform that allows you to easily create your dream business and sell to your consumers, no matter where they are. And if you want to customise your store or even start from scratch, the Shopify App Store and APIs make it simple.
Shopify is meant to be versatile and grow with you, whether you need to get a small store up and running today or you want to delve under the hood and design your own unique shopping experience.
Continue reading to know what you get when you sign up for Shopify.
Shopify gives you everything you need to start an eCommerce business. When you start selling online, you'll need to set up a storefront, display products, interact with consumers, process payments, and more. Shopify has all of the tools you'll need to keep track of each of these tasks. Consider Shopify's platform as a facilitator that streamlines the process of selling things online.
Shopify can assist you whether you're a new jewellery designer looking to sell your creations, a musician looking to sell your latest mixtape, or an established business looking to expand. Shopify is trusted by hundreds of thousands of entrepreneurs from over 175 countries to help them sell their products.
The various items or services that you can sell on Shopify are listed below. Even if you already know what you're offering, it might spark some ideas for new services you may offer to expand your business.
What can be sold on Shopify?
Physical Products: The various items or services that you can sell on Shopify are listed below. Even if you already know what you're offering, it might spark some ideas for new services you may offer to expand your business.
Physical products can be something you make yourself, something you have manufactured, or something you drop ship to customers. Jewellery, bath bombs, t-shirts, gift boxes, beef jerky, and pins are just a few examples.
Digital Products:
Ebooks, e-courses, email templates, audio downloads, stock image downloads, presets for photographers, and clothing designs are examples of digital items.
Customers can book and sell online or in-person consultation, whether you're an interior designer, digital marketer, dentist, or life coach.
Sell Memberships: You can use Shopify to sell memberships and offer member-only access to your content on your website if you want to sell subscription boxes or if you manage a yoga studio or live gym.
Ticketed activities: Travel and adventure, as well as wine tastings and hands-on courses, are examples of experience-based enterprises. You can use Shopify to sell tickets if you're an artist or holding a networking event.
Customers can purchase, rent, and book classes and courses from you through your web store.
Rentals: Despite the fact that a tangible product is involved, rental firms are technically service-based. So, for example, if you want to rent costumes or props, you can use the Shopify platform.
What makes Shopifyy so special? Shopify Features
No Coding Knowledge Required
This is the primary reason why e-commerce businesses prefer Shopify. To design and launch a store, customers do not need to be developers. They don't even have a fundamental understanding of coding or HTML, which is required to set Magento in the admin.
You can establish a user-friendly sales website, upload products, create sales, and run promotions with Shopify. You can edit your store yourself if you need to.
All In one Ecommerce Solution
Shopify is well-known for being an all-in-one e-commerce platform. Shopify is in charge of hosting, themes, cart functionality, and sales channels. This can help you save a lot of time, money, and resources while creating an online store.
Shopify is well-known for being an all-in-one e-commerce platform. Shopify is in charge of hosting, themes, cart functionality, and sales channels. This can help you save a lot of time, money, and resources while creating an online store.
A Shopify store can be started by anyone. It will not be simple. But it's a lot easier now than it was 20 years ago to start an Internet business. Did you know that when Amazon originally started, consumers had to send checks to the company? Those days are long gone. And the truth is that starting an Internet business will become increasingly easier as time goes on.
Shopify is at the forefront of efforts to lower eCommerce hurdles. When you compare Shopify to other platforms, it's easy to see why thousands of businesses choose it every year.
In the Shopify App Store, there's an app for practically everything. Countdown timers, image background removers, product sourcing apps like Oberlo (that's us), and much more may be found here. There are a lot of paid apps on the store, but there are also a lot of free apps. It is not necessary to include an app on your website. However, if you're trying to expand your store, the Oberlo app is worth a look (It's Free up to 500 products import to your store).
How to Set up Your Own Online Shop with Shopify?
Signing up for Shopify and getting started with your business is simple, and they even offer a 14-day free trial to get you started. It enables you to try Shopify to your heart's content without having to enter your credit card information. All you need is an email address to get started. Once you've decided to make your online store public, you'll only have to choose a plan.
SignUp for Shopify Free Trial
>> Go to Shopify.com Create an account using the signup form.
>> Fill out the form and click the "Start free trial" button. If you don't choose a unique name for your store, Shopify will ask you to change it.
>> You'll be asked for a few additional details after this initial page, including your name, address, nationality, and phone number.
>> You'll also be asked whether you have many things to sell and, if so, what they are. You can pick 'I'm just playing around in the 'Do you have products?' option and 'I'm not sure' in the 'What will you sell?' area if you're simply testing out Shopify to see whether it works for you.
>> When you're finished, click 'I'm done.'
Setting Up Your Shopify Store
You'll be sent immediately to your store admin panel when you've signed up. You may now begin personalising your store, uploading products, and configuring payment and shipping options.
Choosing a Theme
Shopify offers a theme store of its own. These themes all come with complete support from the creators, so you can rest assured that your store is in good hands.
There are both free and premium themes available. They all come with a thorough list of changes you can make without touching a single line of code. Premium themes, on the other hand, usually come with more customization possibilities and a cleaner appearance.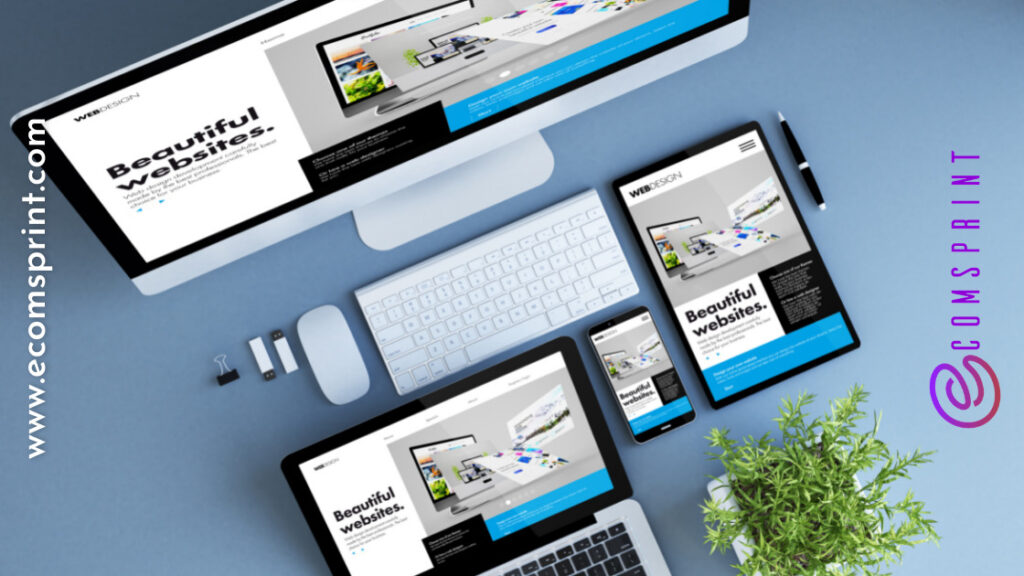 If you choose a premium theme, you may expect to pay between $100 and $180. They are, nonetheless, a good investment, especially since many of the themes are geared toward specific niche or products. As a result, you get a good-looking outfit right away for a fair price.
A free theme, on the other hand, can help you create a great-looking website. In the next section, we'll go through each step in depth.
There are very few constraints to what can be accomplished by accessing the HTML and CSS if you want to make wholesale modifications to a theme. If you don't have any coding experience, don't worry. Shopify features a global network of design businesses known as "Shopify Experts" that you may engage to completely modify your site.
You can rest confident that you won't wind up with a website that looks like a clone of thousands of other stores because the majority of Shopify themes allow you to make minor tweaks that can drastically alter the design of your store.
Select 'Themes' from the left navigation menu on your admin screen. Your live theme will be displayed in a box at the top of the page, with two buttons in the top right corner. The first is "Actions," which allows you to make some simple configuration adjustments. One of these options allows you to reproduce the theme. We strongly advise you to do this so that if you make any changes you don't like, you can undo them and start over.
"Customize" is the second button. If you click it, you'll be directed to a page where you may manage your store's fundamental functions. This is an excellent opportunity to play about with the settings and test out all of the features to see what your site is capable of.
Select 'Products' from the left-hand navigation bar. The green 'Add a product' button will appear in the middle of the page. 
Fill in as much information as you need about your products on the next screen. Pay specific attention to the elements that can aid SEO, such as the name, description, and URL. Include as many details as possible to help clients understand your products.
This is the screen where you can post images of your products. You can rearrange the photographs once they've been posted, so don't worry about putting them in a specific order.
The screen for the product. Make sure you fill out all of the fields as completely as possible.
Close-up shots of your products should be used to showcase any distinctive or unique qualities. 
Product images may make or break a sale, so make sure you show them off to their best advantage. To keep your business looking neat, make sure all of your photos are the same size. Unless you want your collection pages to resemble a Pinterest board, that is.
Always remember to hit the 'Save product' button in the top and bottom right corners once you've completed everything.
Payment Gateway Integration
You can accept payments from your clients via your website using a payment gateway (Go to Settings -> Payments). It's necessary to look at the pricing and commission rate, but it's also crucial to look at the features they provide. Payment gateways are not all made equal.
When selecting a payment gateway, you should consider the following factors.
1. Transaction Fees
Some payment gateways keep a tiny percentage or flat fee (or both) for allowing you to utilise their service when you make payment. 
2. Types of Cards Accepted
You must know what kind of cards your chosen Payment Gateway accepts. VISA and Mastercard are accepted by everybody, and American Express is accepted by the majority. Paypal is increasingly gaining popularity as a means of making online payments.
3. Offsite Checkout
Some payment gateways will process the transaction on their own servers, using their own forms. This implies the customer has pulled away from your checkout and directed to your payment gateway's payment form. Once the buyer has successfully paid, they will be sent to your confirmation page. This gives you a little more control over the checkout procedure.
Shopify Transaction Fee Structure:
The basic rate of 2.4% plus 20p
2.1% + 20p for professionals
Unrestricted 1.8% plus 20p
It may be worth upgrading to take advantage of these savings, depending on how many transactions you do each month.
Tax Settings
>> Go to your Admin panel's Products page.
>> Select a product by clicking on its name.
>> Scroll to the "Variants" section at the bottom of the page.
If you need to include taxes or shipping, make sure the checkboxes next to Charge taxes and Requires shipping are checked.
On purchases like digital items, certain businesses will not be required to charge taxes or delivery. For shirt shop, on the other hand, will almost certainly need to charge both.
If you intend to ship your product to customers, be sure to fill in the appropriate field with the product's weight.
Shipping Settings
You may lose sales if your delivery prices are too restrictive or if you don't provide enough options. Only the rules you define in the Shipping page of the admin will be used to compute a shipping charge for your clients. To ensure that you don't lose any sales, follow these steps:
Go to the Settings > Shipping tab in your store admin.
Check to see if you've set a weight-based shipping fee in the "Shipping rates" area, and if so, adapt it to your product's specs.
You'll need a domain name to get your site up and running. There are two options available to you.
To begin, you can purchase a domain from Shopify, which will be promptly added to your store. This saves you time, especially if you are unfamiliar with website hosting. The annual cost of these domain names is normally $8-$14 USD. The second option is to buy a domain from a third-party provider like GoDaddy. The cost of these names starts at $10.00 USD per year. The disadvantage is that you'll have to manually reroute the DNS entries, which can be intimidating at first.
If you're having trouble coming up with a suitable domain name, take a look at our advice on how to pick a decent domain name.
Poppin Font SIze:16 Black Color